Let's Choose Health Weekend  
The Honking Goose Inn
Let's work together to change the odds toward health!
Call to schedule  – week ends or any 2 week days are offered to allow for groups or individuals to participate
During this weekend or 2 week days, we will explore The Hallelujah Diet. The Hallelujah Diet is a plant-based diet that has been proven to increase overall health, resolve nutritional deficiencies, decrease toxicity and heal disease. We will also consider how exercise, thinking patterns and prayer affect our health.
Thousands of people have found excellent results by using the principles of the Hallelujah Diet to rebuild their self-healing bodies.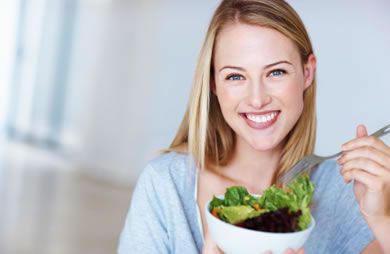 If you're battling high cholesterol, heart disease, type 2 diabetes, weight issues, or other chronic disease, even cancer, the testimonies on the Hallelujah Diet website will inspire, motivate and encourage you. These stories are from normal people who have regained their health, restored their lives and reclaimed their vitality. This could be you too!
http://www.myhdiet.com/the-hallelujah-diet-testimonies/
You will Learn
– The benefits of a plant-based diet
– Hands-on food preparation using everyday ingredients
– Why juicing is so powerful in healing, preventing disease and maintaining health
– The importance of exercise and how to incorporate it into a busy life
– How specific thinking patterns can lead to specific diseases
– Natural weight loss
– And lots of support to help you reach your health goals
Plus more!
The 'Weekend' includes:
– All meals, starting with dinner and ending with lunch on the third day
– Let's Get Healthy favorite recipes
– All lodging
– All the amenities of the Honking Goose Inn
– All learning and food prep sessions
– Individualized prayer if desired
– 30 minute massage, foot detox and lymphasizer machine also included
Cost
$425 for an individual in a private room
$100 discount for a couple in a shared room
Please call for information on scholarships
Check-in begins at 3 pm on with dinner at 6 pm. The Let's Get Healthy weekend ends about 1 pm on the third day after lunch.
To reserve your spot please call us at 740-543-4283.                                                    
The Hallelujah Diet Story
from www.myhdiet.com
Rev. Georg
e Malkmus was confronted with serious health problems in 1976 and was advised to undergo traditional medical treatment.
But he took a different route and decided that a drastic modification of his diet to primarily raw, natural foods would be his path to better health.
And he was right.
If not for this experience, Rev. Malkmus might never have discovered the Hallelujah Diet, a philosophy of eating that would save his life. By changing his diet to a plant-based, clean food approach he activated and energized his
immune system to fight his illness. Within one year he was fit and healthy again.
A man of intense faith, Rev. George has dedicated his life to spreading the word about how this simple and yet transformative change in habit and attitude can promote the God-given self-healing power within all of us.
He and his wife and partner, Rhonda, have changed the lives of thousands of people who have adopted this same philosophy and watched their physical problems disappear.
And as all parents strive to do, his teachings stayed close to home and in 1997 George and Rhonda's son, Paul Malkmus, took the helm of the Hallelujah Diet. Under Paul's direction, the Hallelujah Diet expanded its presence to Canada in 1998 and then to Nigeria in 2012.
The message from Rev. George Malkmus continues to grow as more and more people become aware of the consequences of what they put into their bodies. Simple, natural foods along with pure, fresh juices can enable the body to do miraculous things, and enable all who follow the message of the Hallelujah Diet to live a more sustainable, healthier and joyful life!
More about Rev. George Malkmus 
Hallelujah Acres® may have been founded in 1992, but the story of its beginning goes back to 1976. While pastoring a very successful church in upstate New York, Rev. George Malkmus had a tumor the size of a baseball protruding from under his lower left rib area.
Rather than undergo traditional medical treatment and aided by an evangelist friend, Lester Roloff, he drastically changed his diet. Raw fruits, vegetables and juices replaced hamburgers and fries and in 1977 his tumor was gone. Other physical ailments, including allergies and poor eyesight also disappeared. His energy returned and he felt the best of his life.
Believing in Genesis 1:29 when God told man that we were to nourish our bodies with a pure, clean food diet, Rev. Malkmus began to spread the word about what he called the "Hallelujah Diet". He wanted to share the news that the body with a strong immune system could fend off serious illness and disease. Being a pastor and burdened for the health of the Christian community, he wrote his first book, Why Christians Get Sick, in 1989. Today, more than one million copies of his book are in print.
Modern science has started to catch up with what Rev. Malkmus has taught for years and is now supporting the wisdom of eating a plant-based diet for optimum health. He coined the term SAD, representing the Standard American Diet, the diet that promoted quick and easy over pure and healthy. As more and more people began to follow the Hallelujah Diet and substitute raw foods and juices for processed foods and meats the results were amazing. Testimonials came pouring in as evidence that a diet resembling the original diet given to man was curative and transforming.
One of the people whose life was changed by the Hallelujah Diet was a young woman named Rhonda. After a year of following the diet she had lost over 80 pounds and her severe arthritis vanished. She too dedicated herself to spreading the message.
She and George were married in 1992. They would go on to start Hallelujah Acres, an organization dedicated to promoting the Hallelujah Diet.
These days, thanks to the Hallelujah Diet, Rev. Malkmus and Rhonda remain energetic and disease-free well into their senior years. They still travel regularly, eagerly spreading the message about eating well, getting healthy and super-charging the body through the Hallelujah Diet.
Similar Plant-based Diets
The Hallelujah diet is similar to the popular diet promoted by Dr Joel Fuhrman. (www.drfuhrman.com)
"Fuhrman calls this a "Nutritarian" diet. On this plan, you cut down on some carbs (bread, pasta), sugar, and oil. You also quit meat and dairy for at least 6 weeks, and eat more whole fruits, vegetables, beans and other legumes, and whole grains.Mar 8, 2016." (www.webmd.com/diet/a-z/eat-to-live-diet-review)
And the Hallelujah diet is similar to the plant-based diet represented in the movie Forks Over Knives.
"Forks Over Knives examines the profound claim that most, if not all, of the degenerative diseases that afflict us can be controlled, or even reversed, by rejecting our present menu of animal-based and processed foods. The major storyline in the film traces the personal journeys of a pair of pioneering yet under-appreciated researchers, Dr. T. Colin Campbell and Dr. Caldwell Esselstyn." (www.forksoverknives.com)
We hope to see you at the Let's Get Healthy Weekend!